By using our iONE software solution you are able to:
Software solutions for the furniture industry
The IT systems of today are not just tools to help you cut cost by automating your processes. The IT systems of today are a crucial part of your business process. In the ever so complex world of Furniture Retail the new available technology can enable you and your colleague to better manage your business processes and communication with your customers. Your customers and sales staff are able to create the best visual representation of furniture in 3D while you are able to easily manoeuvre through the process status and information by the use of intuitive touch controls, all from a single source.

Cside Global will deliver just that and more in their state of the art iONE solution for furniture companies.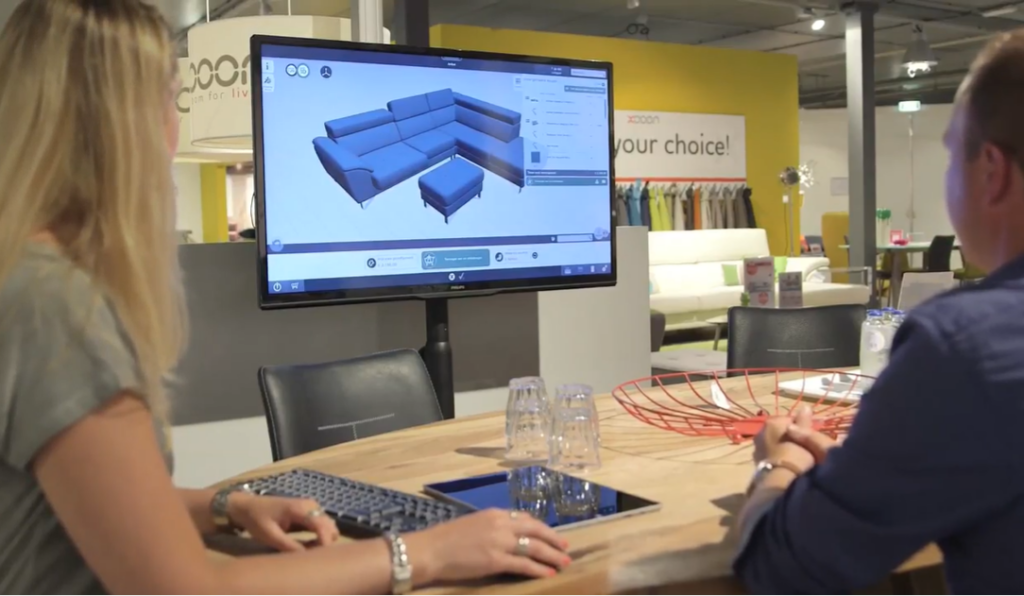 Real innovation is applying new technologies to advance business processes and customer/user experience. By using Virtual Reality models when configuring the products with a customer and integrating this into your information system it makes the process more flawless and intuitive. This leads to enormous improvements in efficiency. It means that no more ordering mistakes will be made! All the hours spent on rectifying mistakes are a thing of the past, and the value of mistakenly purchased goods no longer has to be wholly or partially written off. As an extra bonus, you have a satisfied customer, due to a quick and flawless delivery.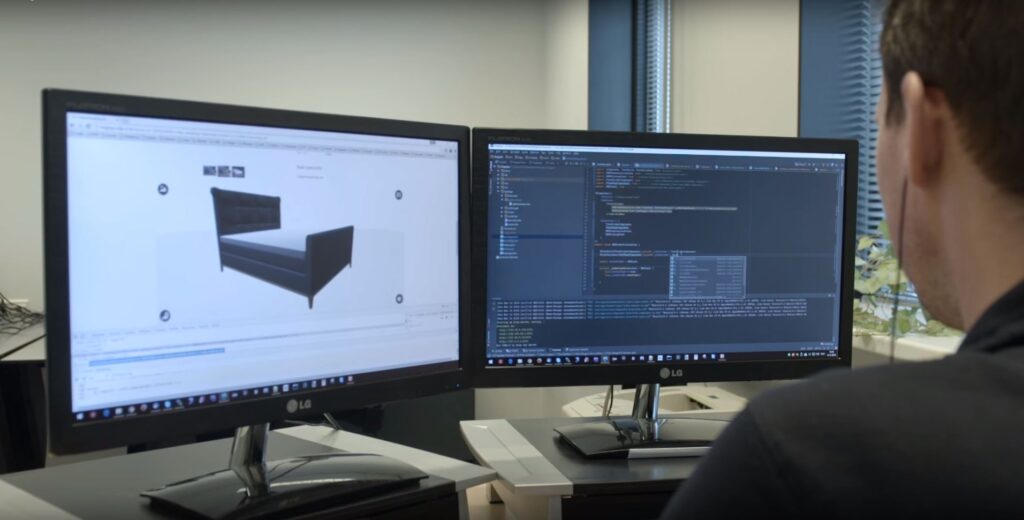 iONE software for the furniture industry
State of the art solution specifically designed to the special needs of the furniture industry. This means we offer a very specific software solution that is tailored to solve a very specific problem in the furniture industry. From managing your large amount of product data in a Product Information Management module to the online 3D configuration of your vast amount of different product configurations. iONE gives you the opportunity to configure your products and give you a real time visualization of the configuration in Virtual and Augmented Reality. The solutions are created on the latest technology (Java, WEBGL and Angular) and will integrate seamlessly based on its Service Oriented Architecture.
Excel in every aspect of your operations with iONE
The 3D product configurator is one of the many unique innovations that the iONE software solution offers you. The 3D configuration of your furniture is completely integrated in the sales process. It can be immediately converted into an order and then ordered. The iONE 3D product configurator thus makes your sales process easier and more efficient. And for your customer, you are able to offer a unique experience, both online and in your physical shop!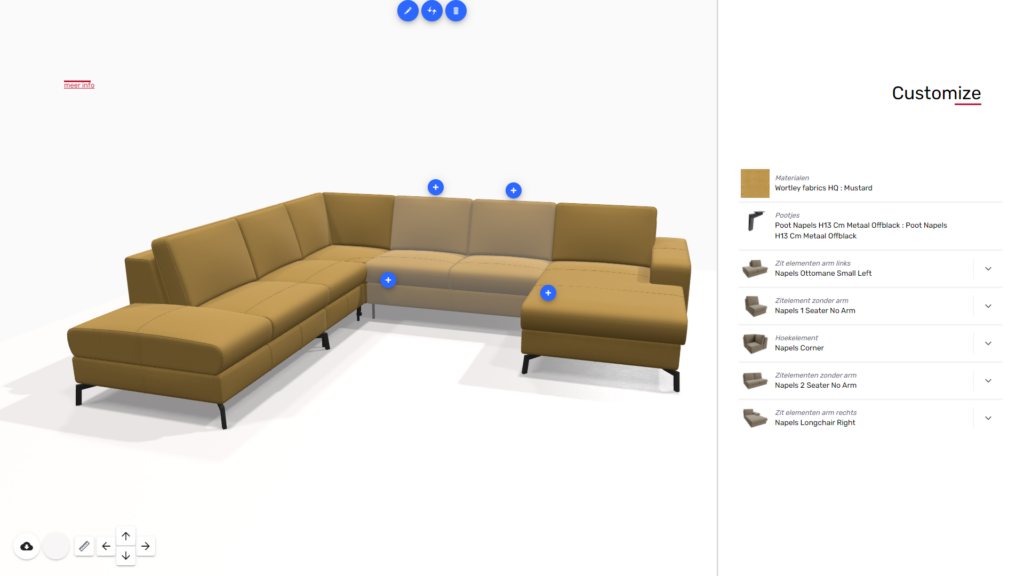 Virtual Reality and Visualization in 3D
Does your customer know exactly what configuration he or she is buying? Is your "wrong ordering ratio" more than you want? Are you challenged by the amount of product pictures you can actually show your customer?

3D visualization of the configured product will give your customer the experience and certainty that he or she needs to place the order and will give you the certainty that the order is as the customer wants and that you can deliver.

Did you know that 33% of consumers will choose you for their business when you can support them with 3D visualization?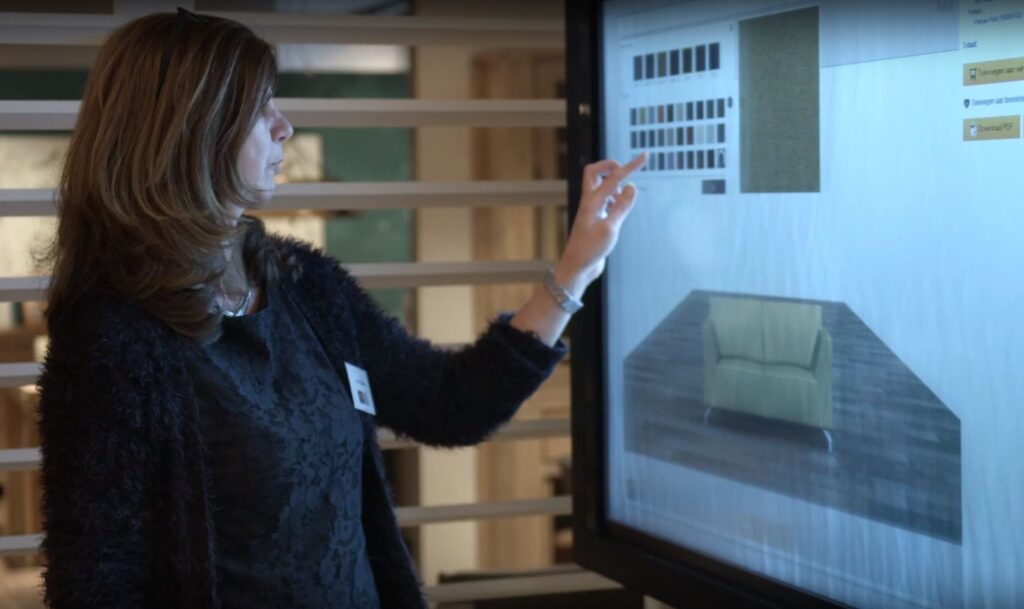 Mass Customization & Visualization
Mass customization can be defined as enabling your customer to tailor a product to their own liking and have it manufactured with a back to back order. It is common in many industries including furniture, jewellery, automotive, clothes and shoes. There are at least two problems with this process; customers often have to rely greatly on their imagination to have some idea of how the end product will look which may lead to a mismatch of expectations and 2, a  lot of costly mistakes are made in creating the sales and purchase orders such as invalid configurations, omitted items and misinterpretations of the customers' wishes.

Whilst customization is not a new concept, until recently, there was no technology available to properly structure the product data, visualise it and automate the selection process. Until now!
Your article management is easier and more efficient with iONE. Depending on your preferences and the type of product, you can determine the most ideal form of documentation. For example, one-time articles without inventory, which are documented in a snap. In addition, the iONE Product Data Management system offers various import options to be able to import supplier files.


With the integrated state-of-the-art 3D product configurator within the iONE software, you create layered articles. This offers you the highly efficient input of complex articles, and also results in error-free sales input. Your sellers are led through the products by means of a 'question-and-answer game'. The cost savings that you can realize as a result are enormous.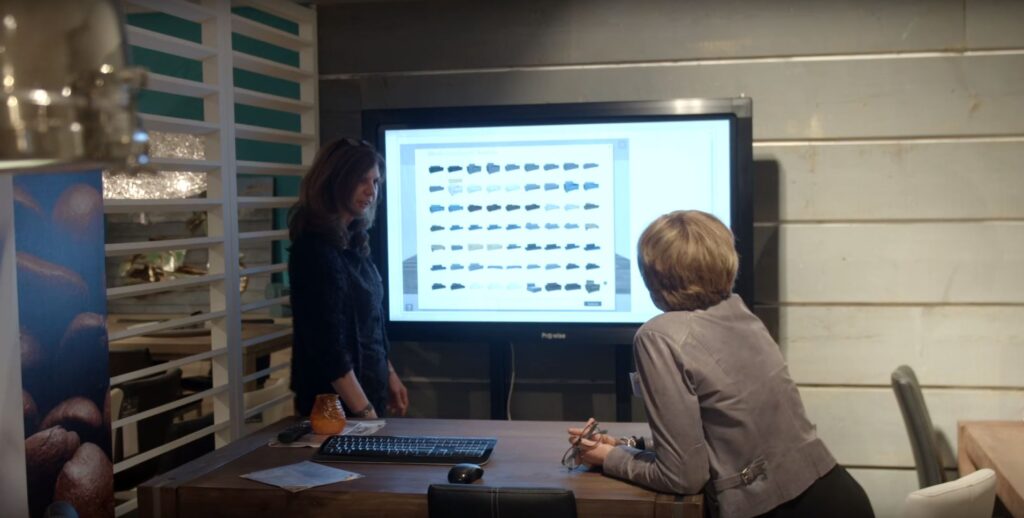 Applying new technologies to advance business processes and customer/user experience.
Using technology that puts your customer at the heart of your business.
Specifically created for the furniture retail and whosesale.